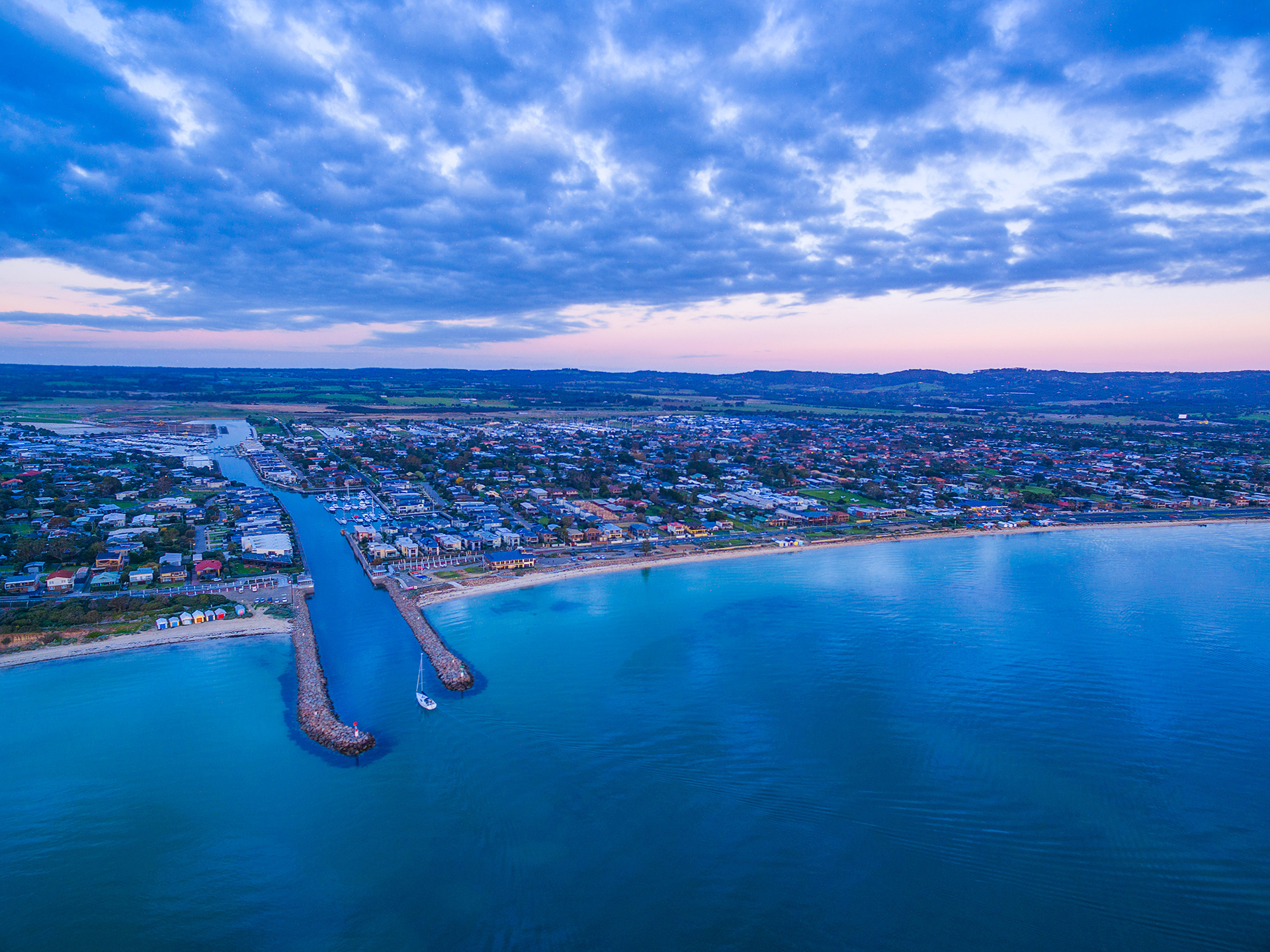 A fresh new face on the peninsula real estate scene, global corporate sales expert Eddie Brown understands better than most what drives buyers in search of a sea change.
It is that desire for a better work life balance. It is about wanting more time to enjoy family life, to explore the regions gorgeous natural attractions and to focus on health and wellbeing.
And for many its also about trading the bustle of the big smoke and the grind of a daily commute for quality time with the kids and a sense of being part of the community you live in. Eddie Brown gets this, because this is his story too.
Arriving from the UK in 2011, Eddie was immediately drawn to the Mornington Peninsula with its sense of security, stunning surrounds and old fashioned community values reminiscent of the English village lifestyle of his childhood.
It was the perfect place to raise a family, and that is just what he and his accountant wife Claire did, raising two sons, Thomas and Jack, who now both attend school locally.
It was the Eview model and his experience with Eview Mornington Principal Jarrod Carman that encouraged Eddie to transfer the skillset established on a global stage to the equally demanding world of real estate.
According to Eddie, the Eview model immediately resonated on many levels.
It is unique in the industry. It's the culture, the team environment and the way Eview agents buck the trend in terms of what people have come to expect. It is an inspirational sales environment, he says.
And along exceptional negotiating and interpersonal skills developed over a 17-year career heading large teams in a global corporate sales environment, Eddie brings much of himself to the table as well.
It is simple. You do what you say you will do in a way that is open, honest and transparent. It's about integrity in all that you do.
A keen triathlete with half and full distance Ironman events under his belt, Eddie is no stranger to the commitment, discipline and work ethic required to achieve success this makes him an exciting addition to the Eview group.